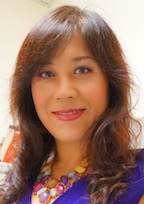 Expert English / Chinese Psychologist in NYC – Dr. Junhong (June) Cao
Dr. June, an English / Chinese Mandarin psychologist in New York City, has expertise in psychotherapy and counseling for mental health issues, such as depression and anxiety, as well as challenges in relationship, marriage, stress, self esteem, life transition, and coaching for work and life related concerns. Besides individual therapy, she has specialty training in couples therapy. Her bicultural and bilingual background and extensive experiences have equipped her to work successfully with Chinese and Asian Americans. She has offices in Manhattan and Queens in New York to help clients locally. She also provides online therapy for people outside of New York City. 
Dr. June incorporates a variety of evidence-based approaches and strategies to tailor to your unique situation and needs. These include CBT (cognitive behavioral therapy), DBT (dialectic behavioral therapy), ACT (Acceptance and Commitment Therapy), mindfulness, insight-oriented therapy, and psychodynamic therapy approaches to assist you to understand yourself better and to make relevant changes. 
Dr. June has given workshops, seminars, speeches, and training for schools, organizations, companies, and conferences in China, the U.S., and other countries. Her presentations have implemented scientific research with expertise in emotional wellbeing, cultural adjustment, career development, relationship improvement, and LGBTQ identities. Dr. June is also dedicated to supervising post-doctoral and pre-licensed therapists in her practice.