Coaching in NYC with psychologist Dr. June
Coaching empowers you to set positive goals, stay focused, and maximize your full potential to reach success. Dr. June is experienced with coaching professionals, students, individuals, executives, and organizations in career, relationships, leadership, life and work/life balance. She will provide you with support, help you to understand yourself better, guide you to utilize your skills to improve performance, and assist you to reach your goals. 
What is Coaching
Coaching empowers you to set positive and purposeful goals, improve performance, and learn to move towards goals;
Coaching is an easier, faster and more effective way to reach your potential than if acted alone;
Coaching helps you to take control of your future and improve the quality of your life;
Coaching is about looking after yourself, your wellbeing and the best interest of you, your family, and your business.
Coaching is for professionals, students, individuals, executives, and organizations if
You are facing a specific challenge and need to learn skills to make decisions or take care of yourself
You are committed to change but need someone to show you how and support you through
You hope to learn to perform more effectively and successfully
You want to set and achieve a goal you have been struggling with on your own
You want to learn skills to improve the quality of your life
You are starting or running a business and need a confidential guide to help focus on priorities or keep balance of life and work.
Based on your specific coaching goals, Dr. June will work with you to
Determine your vision for personal and professional success
Identify your core values, strengths and priorities so you can better leverage and honor them in your personal and professional life
Develop a self-care practice that will best serve you and support you in achieving your goals
Identify and manage fear, doubt, worry or 
guilt that interferes with the changes you want to make in your life
Develop new best practices for time management and/or stress management
Identify and re-work negative perspectives, patterns or old ways of thinking that no longer serve you or the pursuit of your goals
Break down your goals into small, achievable action steps that are big enough to move you forward and small enough to be realistic. Realistic goals are key to success.
Determine what will best motivate you and hold you accountable to your goals.
Career Coaching for Professionals and Students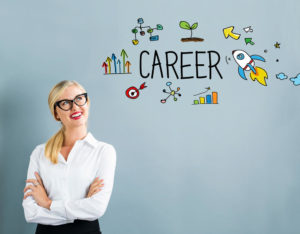 Career coaching is for professionals and students who want to make the right career choice, find their career path, consider a career change, or want more fulfillment from their career. In career coaching, you will expect to
Identify your interests, values, personality, skills, strengths, and goals
Create a vision for your career trajectory or career path
Create an effective resume and online presence
Identify the best opportunities to develop a personal networking plan
Learn interview skills
Learn to network and locate better jobs that fit you
Life Coaching for Individuals
Set a goal based on your values, strengths, and the vision for your life
Overcome barriers and move past your blind spots
Create an efficient time management system to achieve work/life balance
Thrive in times of transition and enhance quality of life
Understand and improve interpersonal relationship skills for career and private life
Leadership Coaching for Executives
Develop and enhance core leadership competencies
Develop a thorough understanding of one's essential characteristics and qualities: needs, values, strengths, weaknesses, being, identity;
Develop art and techniques of effective communication skills;
Team building, interpersonal skills, and conflict management;
Learn and practice problem solving, decision-making, and conflict management skills
Achieve work/life balance.